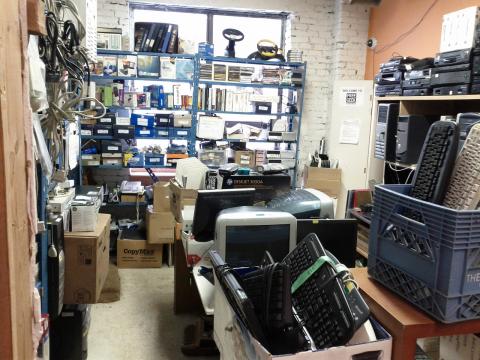 Top Ways to Help Students in Poverty During the Corona Virus Crisis
Communication Strategies to Assist Students with their Learning.
Poverty did not go away with the Covid-19 Pandemic, it expanded to people not experiencing it before and deepened for many who have been fighting it daily. Educators have contacted me asking for advice on how best help students who are no longer in school, yet still need to eat and learn. Here are some top tips that you can do right away. Stay tuned for online education on this and other poverty related topics.
As their teacher, be accessible by phone and internet for questions. The more verbal the instructions, the better. Students in poverty may not have someone at home who understands the assignments and can help them. For students who do not have phones, leave packets (gift wrap if possible) with step by step instructions and your contact information in case they get access to a phone and have questions.
Email daily or weekly activities with ideas for learning. Use some of the online resources listed above. Start the email with a check in. Give students an example of how you are doing and ask about their feelings/experiences. Show you care.
Create flyers with pictures and bullet steps or videos for how to log in and do the curriculum.
Turn the learning into a game. Ensure that the game/assignment does not require buying anything.
Make challenges for reading and math assignments that offer rewards for completion. Teachers could do this via video—if students have access to computers and internet.
Break learning into smaller chunks. Provide more frequent feedback through comments on posted documents and chats with students.
Communicate with parents to help them feel more confident in their new role of "teacher" during this time of home schooling. Provide them with clear expectations and frequent support. Provide them with multiple ways to contact you should they have questions or need assistance.
Enlist Others in the Community to Help with Disseminating Information. Put learning packets, books, and learning games at food banks, clothing closets, TANF/welfare offices, convenience stores, Laundromats, neighborhood stores, and wherever food is being distributed.
Use school esources to help students and families. Have school buses continue routes to deliver games, books, and learning materials. These buses can also be used to deliver meals to children.
Help with basic needs. Provide a list of available emergency resources in the community for families to get help with utilities, rent, food, medicine, and any basic human needs. Below are some examples of national organizations that are likely in your community. A resource directory is only as good as the person giving it has checked to ensure 1) the phone/address is correct, 2) there are actually resources available; and 3) the resources is what the family/person is needing; and 4) the person you are referring qualifies for the services you are offering.
Feeding America. This organization helps feed communities and individuals facing hunger across the United States through a nationwide network of food banks. You can locate your foodbank at this link
Faith based organizations Search local office
SNAP Food Stamps Search local office
TANF Welfare Search local office
Increase Access to Internet and Computers
Families living below the poverty line, can get low-rate internet and/or free internet. Provide instructions and phone numbers for how to access services in your area.
Free/Low Cost Computers
There are organizations (some listed below) that offer free/low-cost computers to students and families living below the poverty line. There may be some doing this in your community. Provide specific instructions to families for how to access these resources.
Use online learning platforms to help students learn:
Google Classroom
Zoom
and others
Login to free educational resources online and share relevant resources with students and families:
Amazing Educational Resources (a Facebook group) has created a public spreadsheet of resources for reading, math, history, Chinese, coding, music and more.
Scholastic learn-at-home is offering free online resources during the crisis, including 20 days of lessons for grades pre-K to 9 and up to three hours of lessons a day.
Teaching Tolerance has a bank of resources that can be adapted for take-home or online learning—filtered by grade level, subject and social justice topic: including their Student Text Library and film kits