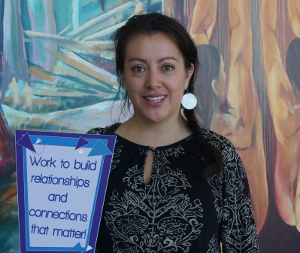 Beegle Poverty Immersion Institute
Obtain the Tools Needed to Effectively Move People Out of Poverty
Are you interested in taking your learning further and increasing poverty competencies within your organization? The intensive two-day Beegle Poverty Institute provides a grounded understanding of poverty and what you can do to more successfully assist people in moving out – and staying out – of poverty. These Institutes are designed for professionals from the fields of justice, education, health, social service, housing, faith ­based, and community organizations.
Deepen Your Understanding
The Beegle Poverty Institute is about gaining Poverty Competency. Poverty competency is having a comprehensive understanding of poverty and the skills to effectively eradicate its impacts on learning. It is knowing the history and structural causes of poverty to ensure that you are operating from facts, not stereotypes. Poverty competency is understanding the complexities of poverty and how many different life experiences are labeled "poverty." It is knowing that working-class poverty experiences are different from situational poverty experiences or generational poverty experiences. It is understanding that individuals and families are struggling in a war zone. It is about operating on the assumption that people are making the best decisions they can within the "shoes" they are wearing. It is creating relationships based on identification so people can see they are not so different from those who are educated. It is fostering a climate where everyone belongs, has knowledge, and has opportunities to shine. It is implementing a curriculum that includes the life experiences of people living in poverty, without punishing oral-culture and relational styles of giving and receiving information.
Completing a Beegle Poverty Institute will provide you with concrete tools for making a difference for those living in poverty in your community.
During the Institute, participants will:
Learn to communicate more effectively with those living in poverty.
Use activities, modeling, and dialogue to understand and practice the core concepts.
Leave with concrete strategies and materials that can be used right away to make a difference.
Here's a draft agenda
Pricing:
$375 - Early bird pricing until one month before the institute
$399 - Full price for the institute
NOTE: Completing a two-day Poverty Institute is a prerequisite for attending a Coaching Institute and becoming a Certified Beegle Poverty Coach. 
If you would like a custom Poverty Institute for your organization, please contact Elia Hernandez-Moreno at elia@combarriers.com