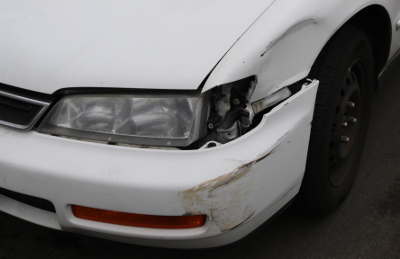 Bill (not his real name) had a lifetime of poverty. He could only find work in temporary and low-paying jobs because he had a limited education from high-poverty schools. Driving was his only way to get where he needed to be able to make a meager amount of money. His driver's license was suspended many times for driving without car insurance - which he could not afford.
Bill also struggled with the disease of alcoholism and ended up in treatment. After completing treatment, he saved for months to be able to buy a $1,000 car. In order to drive, the court ordered that he pay $500 to have an ignition interlock device (car breathalyzer) put in his car and pay a $75 monthly fee for the monitoring.
Bill could not get his driver's license until the device was installed. When the car tech people were attempting to install it, they discovered the ignition on the car was broken. He did not have enough money to pay for both services. After several weeks, he had finally saved enough money for the repairs and installation. He got the ignition fixed, got the device installed, and called for an appointment to complete his driving test. When you have a car breathalyzer in your car, you have to have a special testing appointment with trained testers. He was told there was a waiting list and that he would not be able to take the test for two more months. He pleaded with the DMV worker and told her that he needed his license to work. He was told if he could make it to a smaller town (90-minutes away), they could get him in sooner. Bill agreed to go there, so the DMV worker made an appointment for him the following morning.
Bill had to have his cousin drive him to the small town DMV to get his license. When they arrived, the DMV worker told him his tags were expired - even though the license plate said they were good until November. The worker said the previous owner had fines that he did not pay, so they invalidated his registration. Bill had to pay an additional $32 for a temporary permit that would allow the car to be driven.
Then, the DMV worker inspected the car and found a blinker light burned out in the front of the car. He told Bill he could not do the test until it was fixed. Bill begged him to let him get it fixed and come back the same day so he would not have to drive 65 miles back and reschedule. The DMV worker said, "If you can be back in an hour, I'll work you in."
Bill went to the nearest auto parts store and bought a long wrench. He tried to reach the burned out light, but could not. He went to a gas station and explained his situation. They helped him. It turned out that they had to tilt the entire front bumper to get the light replaced.
Bill made it back to the DMV in time. The worker finished with another customer, then let him take his test. He passed.
To celebrate his new license and his freedom to drive again, Bill decided to take an overnight road trip to the coast. He planned to sleep in his car because he did not have money for a hotel. When he woke up Saturday morning, he found that it would not start. The starter was bad and needed to be replaced. Now, he has to save an additional $500 before he gets to enjoy his license or to even get to drive to work.
The lesson here is what might seem simple in the middle-class world is sometimes incredibly complex when you have little or no resources. Choices look different in poverty.