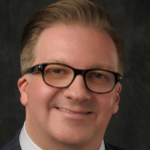 Russell Lowery-Hart
Amarillo, TX
Russell Lowery-Hart, Ph.D., currently serves as president of Amarillo College, recently named a Leader College for Achieving the Dream. His leadership is focused on improving student success through systemic and cultural change. In his career, he created several institution-wide initiatives targeting a systemic approach to poverty, a common reader program, international travel programs for first-year students, curricular reform, instructional improvement, advising and academic orientation expansions, first-year seminars, service learning across the curriculum, and partnership development across campus "silos."
Dr. Lowery-Hart served as the chair for the Executive Committee for the Amarillo "No Limits/No Excuses" Partners for Postsecondary Success Gates grant—a 21-organization collaborative focused on education certificate and degree completion leading to living-wage employment. As president and founding member of Panhandle Twenty/20, Dr. Lowery-Hart facilitated a community-wide, yearlong study on education attainment that was the foundation for a profound transformation within the city of Amarillo.
He is a P-16 regional adviser for the Texas Higher Education Coordinating Board, where he also served as the chair for the Texas Higher Education Coordinating Board Undergraduate Education Advisory Committee charged with evaluating and redesigning the state of Texas general education requirements. He currently serves on the LEAP Texas Board of Directors with the goal to build upon the LEAP principles in assessment and instruction statewide.
Dr. Lowery-Hart previously served as vice president of academic affairs for Amarillo College. His career journey includes stints as the associate provost for academic affairs and full professor of speech communication at West Texas A&M University (WTAMU). While at WTAMU, he was the director of forensics and the coach for three American Forensic Association National Champions in individual events and three Top 10 Team finishes. He started his career at St. Edwards University as assistant professor of communication. He was named the National Council of Instructional Administrators Academic Leader of the Year for 2014.
Dr. Lowery-Hart received his Ph.D. in gender and diversity in communication from Ohio University in 1996. He received his M.A. in communication studies from Texas Tech in 1993 and his B.S. in speech from West Texas State University in 1991.
While his calling is education reform, his passion is family. His wife, Tara Lowery-Hart, is the director of service learning for St. Andrew's Episcopal School. His eldest son, Christopher, is a professional, working actor. His teenage son, Campbell, desires to be a professional basketball and oboe player. His youngest daughter, Cadence, is following her older brother's footsteps on the stage as a performer and musician. Their dog, Sadie, fills their lives with beauty and joy.