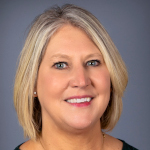 Miriam Jacobs
Fairfield, ME
Miriam Jacobs is a Certified Beegle Speaker for Communication Across Barriers. She has been studying under Dr. Donna Beegle for many years and is excited to be sharing Donna's vision about helping all people understand what life is like for people living in the crisis of poverty. Miriam has been working for Kennebec Valley Community Action Agency for over 20 years. She has held many roles, including Head Start teacher, Early Head Start teacher, family support worker, HomeStart coordinator, Early Head Start home visitor, and home-based supervisor. She is now the Family Engagement manager for the whole program.
Miriam works for Kennebec Valley Community College in the Early Childhood Education department. As an adjunct, advisor and Special Projects Coordinator, she is able to interact and teach students that have suffered adversities and struggled to get she support and confidence to pursue higher education. She also helps to plan and implement curriculum within the Early Childhood classes that addresses ACES, poverty, and equality.
Miriam continues to build relationships with many agencies in her community that serve families and people living in poverty. She has served on the board of directors for the Inside Out Playground and Somerset Public Health.
Miriam shares her passion about human rights and treating everyone as "neighbors." Miriam will initiate and have conversations with others to help them see the underlying perspectives of someone's behaviors. Miriam has gained and shares firsthand knowledge of what it is like for families living in Maine that live below the poverty guidelines or fall within the guidelines of the "working poor." As a home visitor, she visited families and built trusting relationships with families that have spanned many years. Miriam understands the struggles that many families deal with when trying to navigate systems or reaching out for help when needed. Miriam is excited to share activities, keynotes, trainings, and dialogues with others about understanding poverty.