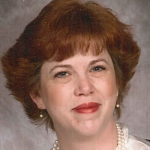 Mary Lang
Beloit, WI
Mary Lang lives in Beloit, Wisconsin, and is the bookkeeper for Beloit Memorial High School. Mary has held many positions in the educational field for the past 17 years, from school bus driver to district special education system administrator to the position she currently holds as bookkeeper. Since attending CAB's Poverty and Poverty Coaching Institute, Mary has used her position to teach ALL district employees how to communicate better with not only the students living in the crisis of poverty, but also their families. She fights for systematic change, to better serve everyone equally.
Mary is also the secretary for the Wisconsin State Grange and president of her local grange, is a member of the Janesville Conservation Club, participates in her church's Social Ministry Planning Group, and is an elected member of the St. John Lutheran Foundation. She brings her passion for fighting the stigma of poverty to each of these positions and is first to point out how any decisions made may affect those who are struggling.
She raised her twin daughter and son as a single parent while working up to four jobs at once to support them. During this time, she instilled in them the importance of getting their education and to always fight for those who have less than they do. They are both currently enrolled in college and working full time. Mary remarried in 2011 to her husband Andrew, who has supported and encouraged her to follow her passions.
Mary takes every opportunity to empower those around her with the tools needed to make the changes necessary to end the stigma of poverty.