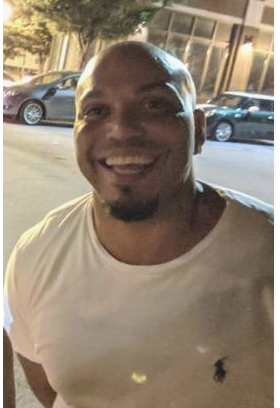 From Fostercare and Gangs to Becoming a Role Model: Sneak Peak of an Upcoming Beegle Speaker
David Jackson of Amarillo, Texas, is one of the newest members on his way to becoming a Beegle Poverty Speaker. He has a very moving story to tell about growing up in poverty, but we won't give you the details now because he is currently writing a memoir. What we can tell you is that Jackson grew up in poverty with a family that moved frequently, received government assistance often, and sometimes lived in their car. "My parents had to give blood to pay bills," he says. Without community support and connections to resources, Jackson and his siblings ended up in foster homes where he endured more painful experiences that led to a life of gang membership.
Jackson found hope for a better future through a case worker. "She believed in me when no one else did. She made a change in my life that I didn't know was going to happen—which has had a ripple effect over time." Jackson says the case worker does not know the impact she had on him. But, since meeting her, he made two attempts to go to college. The first try didn't work because the campus was not within walking distance and he had no transportation. Eight years later, after becoming a father, Jackson made another attempt at college. "I had a little girl and I didn't want her to believe that is how her life should be—working a 9-5 job at minimum wage. I wanted her to have a better way," he says. This time he successfully graduated with an Associate's Degree in Computer Science.
Working as tech support, Jackson crossed paths with Dr. Donna Beegle and got to sit down with her at a dinner and tell his story. "I am excited to have David as a speaker. He has the lived experiences and the desire to deeply understand poverty and how he can help," says Dr. Beegle. Since that first meeting with Dr. Beegle, Jackson has completed the Poverty Immersion and Coaching Institute, and soon will be attending the Beegle Speaker training (formerly GoldStar) in 2020.
When asked why he wants to be a Beegle Speaker, Jackson says, "I don't want kids giving up like I did—without the hope needed for getting out of the situation they are in. I would've had a better life, a better start, if I had help. I don't want parents to endure this type of pain and for kids to go without."
We will keep you posted when Jackson finishes his book and makes it available to the public.