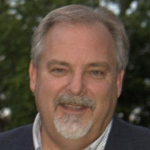 Calvin Winters
Amarillo, TX
Calvin Winters is a passionate voice for those who have been marginalized by poverty, injustice, prejudice, and indignity. Equally adept at inspiring the secular community or the faith community, Calvin is dedicated to building bridges to success for people living in the warzone of poverty through education, mentoring, and cross-cultural understanding.
 
Although he grew up in privilege, Calvin was never able to find personal fulfillment in wealth and came to the conclusion early in life that he had been blessed in order to be a blessing to others; with a contagious optimism, quick wit, and genuine love for all people, he continues to devote his life toward that end. With over 30 years of working with people in crisis (both domestically and internationally), Calvin has seen the "best practices" and the very "worst practices" for serving and helping people who live in the crisis of poverty.
Calvin and his wife, Julie, live in Fritch, Texas, where he is the longtime pastor of First Southern Baptist Church. He is also a former Southern Baptists representative to England, where he worked extensively alongside the Baptist Union of Great Britain. He has a B.A. in psychology and religion from Wayland Baptist University and an M.Div.BL from Southwestern Baptist Theological Seminary, where he is also currently a doctoral student.  
Something you would not know about Calvin is that he's a gifted musician who plays numerous instruments.